Posted on
January 11, 2016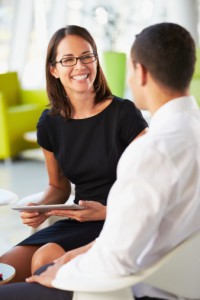 Is Your Business Ready to Experience the Wide Range of Benefits that Microsoft Office 365 Has to Offer?
Ottawa businesses have a lot of competition, that's why it's so important for Ottawa businesses to take advantage of all the technology that is available to ensure the productivity needed to enhance their workplace. Even the smallest of businesses can substantially benefit from Microsoft Office 365's numerous offerings, in fact, if you have yet to include Microsoft Office 365 into your day-to-day tasks there is a very  good chance that it is hindering your business's capabilities for success.
Microsoft Office 365 for businesses is a simple to use set of web-enabled tools that allow you to access your email, contacts, documents, and calendars, from virtually anywhere and from any device. Microsoft Office 365 has been expertly designed to meet the needs of a diverse range of businesses, it allows you to choose which tools you want to use, and works seamlessly with the programs that you already know and use including:
Microsoft Word
Microsoft Excel
Microsoft Outlook
Microsoft PowerPoint
Microsoft OneNote
Just imagine the convenience of having all of your programs available whenever you need them, regardless of where you are or what device you're using. With Microsoft Office 365, both management and staff members are no longer limited to the time restraints that come with having to complete tasks under the confines of always having to be at an onsite desk.  But this is not the only reason every business should be using Microsoft Office 365, below are six more advantages that businesses can gain from using Microsoft Office 365.
Simple and Effective Collaboration
With Microsoft Office 365 you can create a password-protected portal to share your large difficult to email files both inside and outside of your organization. Microsoft Office 365 provides you, your staff, and your customers, with a single and secure location to find and access the latest versions of documents or files, regardless of how many people are working on them.
Easy to Learn and Use
Microsoft Office 365 couldn't be more simple to learn and straightforward to use. It doesn't require installing complicated systems or learning new software or terminology. Microsoft Office 365 will even allow you to create a trial account so you can get a hands-on feel for how easily your business can be "in the cloud".
99.9% Guaranteed Uptime
Microsoft Office 365's 99.9% uptime guarantee provides an invaluable peace of mind to any business. The enterprise-grade reliability, effective disaster recovery capabilities, data centers that are designed with redundant networks, continuous monitoring, and other high availability safeguards, provide the foundation for the 99.9% uptime money-back guarantee that is included with the Microsoft Office 365 service.
Professional Business Appearance
When your business is using professional services such as Microsoft Office 365, potential customers know that you're serious about business. Microsoft Office 365 allows you to impress your business prospects by inviting them to a collaborative online meeting where you can review your proposal. By utilizing the state-of-the-art yet simple to use collaboration, mail, and messaging services, you can set yourself apart from companies that use free and ad-supported services. Microsoft Office also includes easy to use design tools to create a professional public-facing website in a matter of minutes.
Simple Business Continuity and Disaster Recovery Plan Integration
Microsoft Office 365 makes integrating your business continuity and disaster recovery plan a simple and painless task. With Microsoft Office 365 your customer data is stored in a redundant environment with full-bodied data protection capabilities to support availability, rapid recovery, and business continuity. Several levels of data redundancy are implemented ranging from full data replication to a geographically varied data center, to redundant disks to guard against local disk failure.
Manage Policies With Ease
Microsoft Office allows you to administer mobile device policies directly from within the Microsoft Office 365 administration portal  via an easy to use interface complete with the wizard-based setup.  This allows you and your staff to view reports on devices that are connected to Microsoft Office 365 while identifying devices that have been blocked due to non-compliance.
Would you like to learn more about how your business can benefit from Microsoft Office 365? Contact Fuelled Networks at (613) 828-1280 or send us an email at info@fuellednetworks.com to talk about how Microsoft Office 365 can give your business the competitive edge it needs to thrive.
Published On: 11th January 2016 by Ernie Sherman.