Posted on
January 12, 2016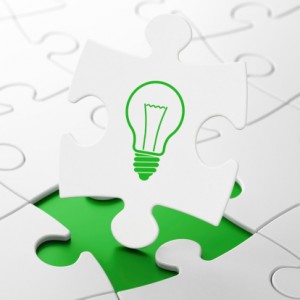 Finding the right technology partner to provide solutions and support for your business is essential. Too many IT companies are content offering generic services and inferior support, leaving you struggling to keep up and spending more than you're making.
The right IT is strategic and reliable, maximizing your capabilities and alleviating disruptions that threaten your productivity. When you're looking for the most effective IT partner for your Ottawa business, you need to ensure you're asking the right questions before deciding on an IT provider.
These 4 crucial questions will help determine whether you're taking to the right Ottawa IT provider for your business:
How will you provide for our unique needs?
A great IT partner knows that no two businesses are alike, even within the same industry. You need to find an IT partner that's dedicating to getting to know your operations, allowing you to benefit from strategic and customized solutions that address your unique goals and requirements.
What is your support process?
It's important to know how your IT company will react when you're dealing with technology issues. There's nothing more dangerous or frustrating than an unresponsive IT team, so inquiring about a support process is critical.
How will you maximize our ROI?
Strategy is perhaps the most crucial component of IT. You need services aligned with your needs, and guidance to ensure you're making the best investments for your long-term growth and success. Ask about how your perspective IT partner will help to maximize your investment and help your business thrive.
What type of security and protection do you provide?
IT security is essential, so you need to ask about how your IT partner plans on protecting your data, networks, and client information. You should be hearing about proactive solutions and reliable business continuity planning.
Don't settle for IT services that don't add any real value to your operations. Reach out to Fuelled Networks to speak with a team of technology experts who are eager to answer any and all of your questions – and then back them up with real results. Contact us at info@fuellednetworks.com or (613) 828-1280 to learn more about our IT services and solutions and how your business will benefit.
Published On: 12th January 2016 by Ernie Sherman.