Posted on
February 25, 2014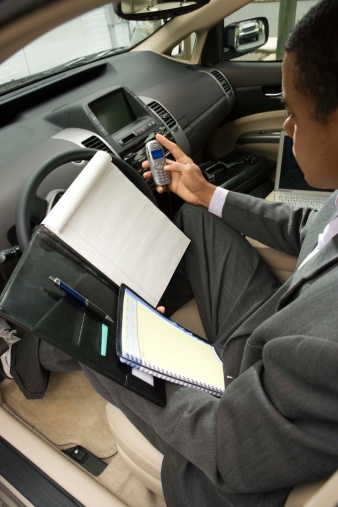 While drinking and driving has slowed down, distracted driving has become one of the fastest growing causes of vehicle-related injury and death. "We think our drinking and driving regulations worked and we think that using similar regulations for distracted driving will too," explained Transport Minister Glen Murray.
Last fall, Glen Murray told CTV News that he fully supports legislation that would add demerit points as a penalty for distracted driving. "There seems to be some strong agreement amongst legislators that moving on is important. We are right now working on that. We are looking at legislative and regulatory options," Murray said of the plan to introduce demerit points.
Last week, Ontario Chief Justice Annemarie Bonkalo signed a judicial order to raise distracted driving fines from $155 to $280 on March 18th. This is the first time the fine has been raised since handheld devices were banned in October 2009. While there are no demerit points with the fine, drivers can be charged with dangerous driving, which includes six demerit points.
The $280 distracted driving fine will apply to drivers using the following:
Smartphones
MP3 Players
Computers
Tablets
Other handheld devices
If the driver is programming a GPS while driving, the fine will apply, however, GPS systems can be used as long as the driver isn't touching the screen. The total fine includes a $5 court cost and $25 victim surcharge.
On Tuesday, Toronto police traffic officer Const. Clint Stibbe discussed the new fines on CBC radio's Metro Morning. According to Const. Clint Stibbe, drivers don't understand the dangers of driving while using an electronic device. "We've seen fatalities that are directly attributed to the use of a cellphone," explained Stibbe. "It's an ongoing problem and it is taking lives."
To learn more about the distracted driving fine increase, give us a call at (613) 828-1280 or send us an email at info@fuellednetworks.com. Fuelled Networks can help you stay up to late on the latest laws and regulations associated with handheld devices.
Published On: 25th February 2014 by Ernie Sherman.