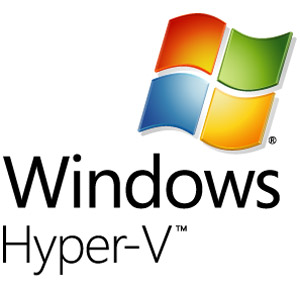 Last month's Microsoft's TechEd Event included a standout presentation regarding the new Hyper-V improvements to come with Windows Server 2012 R2.  Public-preview releases are available now, and the product is expected to ship by year's end.
Microsoft is also getting ready to deliver "generation-2 virtual machines" (gen-2 VMs) with the release of Windows Server 2012 R2. According to Ben Armstrong, a program manager on the Hyper-V team at Microsoft, the gen-2 VM's get rid of all the flaws in the gen-1 version that made them seem like computer hardware.
Armstrong explained in his TechEd Presentation, that at present the gen-2 VMs are only supported on Windows 8 and Windows Server 2012 64-bit hardware.
Some of the best new features included in the Windows Server 2012 R2 include:
Hyper-V with gen-2 VMs will take advantage of the security enhancements within the Unified Extensible Firmware Interface (UEFI), as opposed to the old BIOS (Basic Input/Output System). Armstrong says that IT organizations that use UEFI will have an advantage, because of the "secure boot" protection inside a VM. This capability prevents potential rootkits (a type of malicious software that is activated when a system boots up), which could potentially get infused into an operating system's pre-boot-up processes.
When using gen-2 VMs, the user will have the ability to boot off a SCSI (small computer system interface) controller. The user can also enable the operating system to boot 20 percent faster, and speed up OS installations by roughly 50 percent. However, gen-1 VMs won't be removed completely, but IT organizations should run the two VM types simultaneously.
Automatic Activation of VMs
While running the Datacenter edition of Windows Server 2012 R2, the new Hyper-V will enable automatic activation of VMs. Armstrong says that this won't require having volume licensing in place, as long as it's running the Datacenter and it's activated.
Also, the VMs don't depend on keys, so users are able to move them around without worry. The automatic activation of VMs is fully dependent on having the host run Windows Server 2012 R2 Datacenter edition, with Windows Server 2012 R2 running in the VMs.
Copy-and-paste operations from one VM into another will be enabled on Windows Server 2012 R2, and these operations can even take place while the user doesn't have a network connection.
This offline copy-and-paste capability is enabled via the Remote Desktop Services in the VM; and applies to all USB drives, smartcards, and folder redirection. Both gen-1 and gen-1 VMs using the new Hyper-V are capable of this function.
Improvements to Live Migration
While the VM is running with Hyper-V, Microsoft supports live migrations and exporting VMs, as well as exporting snapshots of a VM while they're running. Armstrong demonstrated this, and the live migration of a VM that was still running took approximately 90 seconds. The use of compression during a live migration, which is the default option in Windows Server 2012 R2, reduced the live migration time to 41 seconds.
During a live migration, users can turn on remote direct memory access (RDMA), which uses Server Message Block Direct (SMB Direct). Using compression requires the CPU (central processing unit) to reduce the data sent over the network, which is a great option for IT environments with limited bandwidth.
On the other hand, RDMA is the best option to use when an IT environment has plenty of network resources, but limited CPU use. Microsoft's guidelines recommend using compression with bandwidths of 10 gigabits or less, and using SMB or SMB Direct with bandwidths of 10 gigabits and over.
Shared VHDX (Hyper-V Virtual Hard Disk)
Perhaps one of the most important features within the upcoming release of Hyper-V will be guest clustering with shared VHDX. Typically, IT pros need standardized storage hardware. However, they'll be able to use commodity hardware instead, and VHDXs can be resized, even while the VM is running.
The Use of Live Export for Analysis
The live-export, or "clone" capability, can be enabled to do things such as performing a diagnosis on a failed application, without taking down the entire VM. It's also possible to live migrate VMs from Windows Server 2012 to Windows Server 2012 R2, without any compatibility problems.
The new Hyper-V provides a variety of features that support Linux systems, including online backups, VHDX resizing, "dynamic memory" provisioning, and a new virtualized driver for Linux. In addition, Linux VMs can be backed up online without downtime.
According to Armstrong, IT organizations are able to use "any enterprise backup solution that supports Hyper-V and you'll get full Linux backup support." Organizations will also have the ability to run Windows and Linux VMs side by side.
IT organizations can benefit from "extended replication," as well as "finer grain control of replication" with the new Hyper-V Replica. Extended replication allows hosts to use Hyper-V Replica to provide disaster recovery support for tenants.
It's also possible to replicate from one VM into another, and the new finer grain controls consist of slower and faster options during the replication. A new 30-second option has been added to ensure that the replication won't ever fall behind.
Another option, the 15-minute replication option, will be useful for when data isn't sent as often, such as over a satellite link.
Looking for a Microsoft Hyper-V consulting firm who can help with your server virtualization and consolidation needs? Give us a call, we can help with Microsoft Hyper-V, VMWare and a number of virtualization technologies.
Published On: 17th July 2013 by Ernie Sherman.