Shared by Boston IT Support professional: Dan Adams.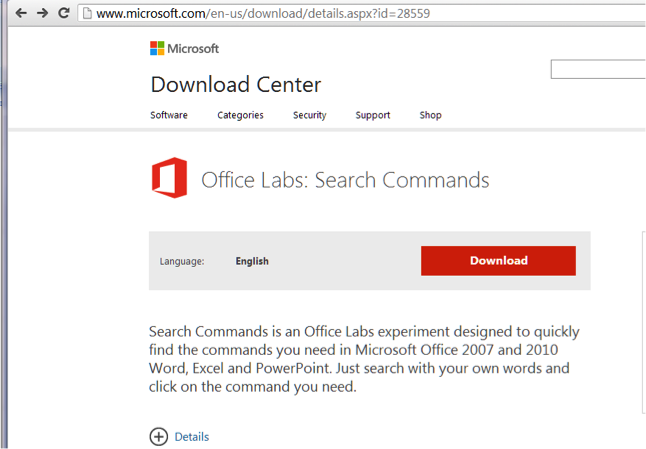 Microsoft Office has so many features and it's impossible to keep track of where they are on the ribbon. Users remember the features on the home tab because they are the most often selected. Microsoft Office programs have hundreds of commands available on these tabs. Most often, users click through the tabs and the options to find the other commands they need, but now there is a more effective way to use Office more efficiently. Microsoft Office Labs came and threw us a life preserver with the new Search Commands ad-on. This new feature allows you to find any command by searching with your own words. This tool will show you where the command is on the ribbon, in a single click.
This feature does not come on the Office CD, and you will need to download the add-on from the Microsoft Download Center. The time it can save you is definitely worth the download. Below is a quick and easy guide to help you download this new feature. Before you start the process, make sure that none of your Microsoft Office programs are currently open or running on your system. To start the process, navigate to https://www.microsoft.com/en-us/download/details.aspx?id=28559, then click the red and white Download button.
Run or save the Installer because you may want to install this feature on other computers. Begin the installation, and then follow the typical program installation steps.

When the installation is complete, open MS Word and a new Search Commands tab will appear. Simply enter any command in the search box. While you are typing, the next section of the bar changes to match what you have entered. When you hover your pointer tool on a command, you will see where the command is actually located on the ribbon. This new tool is a huge time saver, especially when you are able to zip the command you need, rather than hunting for it.
Published On: 9th July 2013 by Ernie Sherman.