Cloud services have proven to be very proficient for businesses, but now a certain kind has proven to be proficient and help businesses gain astronomical amounts in profit. Since using this type of cloud services, many companies' profits have grown in the few hundred percentile range. This cloud service is known as Microsoft Cloud. And even though they have proven to be reliable, trustworthy, and extremely beneficial, many organizations in Canada have been leery to use them, fearing that sensitive information may leak across the border.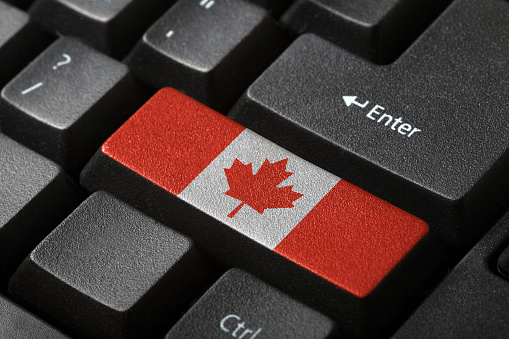 Even though various reviews and operations have shown how businesses in the US, for instance, have benefited well with Microsoft Cloud, Microsoft is well aware of Canadian governments and companies fears. With that in mind, Microsoft will open two new, data centers in hopes to alleviate their fears. Surely, with their record proving to be the best in this field, and with the two data centers opening, some of the Canadian governments and companies will feel at ease in working with them.
In Canada, the Microsoft Canada Co.'s cloud computing services would have data centres in Quebec City and Toronto. There is no release on how much this project would be, but it is reported last year, that part of the $15 million investment from the US for Microsoft cloud services went to six new data centers. For Canada's project, Microsoft would open a trial access to their new local cloud. This is to select a group to participate for a long time. The long term participants include Panasonic Canada, Gibson Energy Inc., and PCL Construction. This project was primarily for the Canadian government.
Canada is working with Microsoft with non-cloud computing services, and even though experts try to show how they are missing out significantly with not using their cloud services, so far Canada has not relented. For instance, the Microsoft Office 365 is an excellent cloud system, especially for small and mid-size businesses. With this Microsoft product, businesses would have the capability for more productivity, which leads to more potential for more profit. Furthermore, the outcome of Microsoft's cloud business grew 30 percent within a year among Canadian small businesses. About 65 percent of large businesses have at least one cloud service. This is huge results for a year-if only more would participate.
Cloud services have proven to be very proficient for businesses, and no one does it better than Microsoft. Even though Microsoft has a solid record of superior products and services, most of the Canadian organizations are still afraid that sensitive information may leak across the border. With that said, most of the Canadian organizations are using the non-cloud services. Experts have tried to show them that they are limiting themselves in various ways, from cost effectiveness to more profitability, but most Canadians are still not convinced. Even with the various reviews and operations showing how businesses in the US, and the small number of participating Canadian businesses have benefited well with Microsoft Cloud, they still haven't bulge. Maybe in time, more Canadian governments and companies would be convinced that Microsoft Cloud is the way to go, especially now since they have two, new data centres.
Published On: 22nd March 2016 by Ernie Sherman.