Posted on
January 19, 2016
Without a doubt, email is one of the most common parts of daily office work in businesses today. It is often the first and best choice of contact, allowing for clear expression of information, with recent advances in the medium granting more and more features to users that offer further functionality.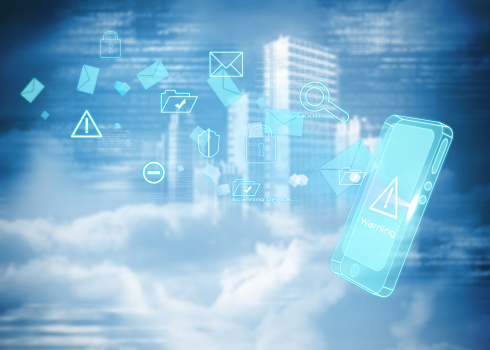 Optimizing email with the Cloud is quickly becoming an industry standard for modern businesses. Upgrading your Microsoft Office 365 configuration with Cloud capability allows you to enjoy a range of new features and safeguards that make your experience more simple and secure.
Take advantage of our unbeatable Cloud email services to enjoy greater convenience and security in your daily communication. Contact Fuelled Networks at (613) 828-1280 or info@fuellednetworks.com today to learn more about what we can do for your Ottawa business' email systems.
Why Should You Choose A Cloud-based Email Solution?
Fuelled Networks is an expert provider of Cloud solutions, with experience dating back to Microsoft's Business Productivity Online Services, the predecessor to Microsoft Office 365 in 2009. Our Cloud email solutions mitigate nearly every issue encountered by more traditional email technologies. Benefits of a Cloud-based email service include:
All filtering and archiving is done in the Cloud before any messages reach your business' server, after which only the vetted emails will be sent to your business.
Fuelled Networks's Cloud solutions feature multiple points of redundancy so that your archived emails remain accessible whenever you need them.
Continuity is handled by redirecting any users to the Cloud-based service in the event of a disaster, so they can continue to send and receive email without interruption.
In addition to filtering your incoming mail, the Cloud will even check your outgoing mail for undetected spam and viruses, helping you to maintain an admirable reputation with clients, and avoid being blacklisted.
The Cloud is easily scaled to your business as need be, regardless of whether you're growing every year or tightening into a smaller, more efficient operation.
An experienced partner in Cloud-email such as Fuelled Networks can ensure that your deployment process is as stress-free as possible. We examine your current setup and make your transition to the Cloud seamless and straightforward so that you can start enjoying the benefits that Microsoft Office 365 provides. It's vital that you have the aid of an experienced integrator to help setup and design the key features within the suite of products.
Move your business' emails to the Cloud today! Contact Fuelled Networks at (613) 828-1280 or info@fuellednetworks.com to learn more about Cloud technology.
Published On: 19th January 2016 by Ernie Sherman.