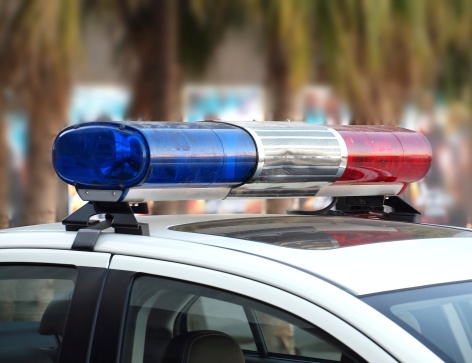 Beautiful smiles and respectable faces greet you when you visit the Ontario Provincial Police (OPP) web service.
Visit the OPP's new reporting website.
The Ontario Provincial Police Force has launched a Citizen's Self-Reporting system, which allows citizens to report on selected non-emergency crimes online which does not need a complainant to call or go to a police detachment. This new portal has given OPP an improved police service efficiency within North America thus offering the public an alternative way to report selected incidents by completing an online report. The online crime reporting method has recently been adopted by the province so that it will give the police more attention to serious crime enforcement activities.
A list of what to report online are seen on the page. There is also a list of when not to use the portal and an option to call 911 or their toll free number 1-888-310-1122 in case of emergencies, identifiable suspects or if a greater amount of money is involved. The self-reporting page will guide you through several steps in the process. You may be able to see a map on the page asking you to click on the map to where the crime has taken place. If it is within Ontario Police jurisdiction then you may be able to proceed to the next step.
On the third step, you may be guided by the system to choose which type of crime happened within the district. This includes Lost/Missing Property under $5,000, Lost/Stolen License Plate(s) and/or Validation Sticker, Mischief/Damage to Property under $5,000, Mischief/Damage to Vehicle under $5,000, Theft from Vehicle under $5,000 and Theft under $5,000. There are descriptions and examples to each of these incidents to inform you of what will pass for an self-reporting crime report. After your selection, the system may need to get your name and contact information including details of the incident such as the date, time or location of the alleged crime. It may also include inputting the approximate value or serial numbers of the lost plates.
All  online complaints will be reviewed by the OPP without having a police officer dispatched to the area but if the party requested, an officer may be dispatched to the location of occurrence. The police may need additional information when necessary.  They also noted that this system is not compatible with handheld devices though its aim is to improve convenience between the citizen and the police officer in preventing criminal initiatives. Avoid prank calls on the hotlines because in doing so it may impede efficient service towards the concerned party. Those who are affected by a crime, the actual complainant or authorized representative, may be able to report in the incident online.
People are instructed to go to a nearby local detachment to file a complaint if evidence is spotted on the scene of the crime. The portal is meant for responsible citizens who will report real crimes. The site is not something that one has to mess with because someone's life might be in jeopardy that needs to be looked into.
Looking to create some sort of online technology solution for your business?  Give Fuelled Networks a call today.  We are your trusted technology solutions experts and we can help you.  Call (613) 828-1280 or drop us an email at info@fuellednetworks.com.
Published On: 14th July 2014 by Ernie Sherman.