Posted on
October 7, 2013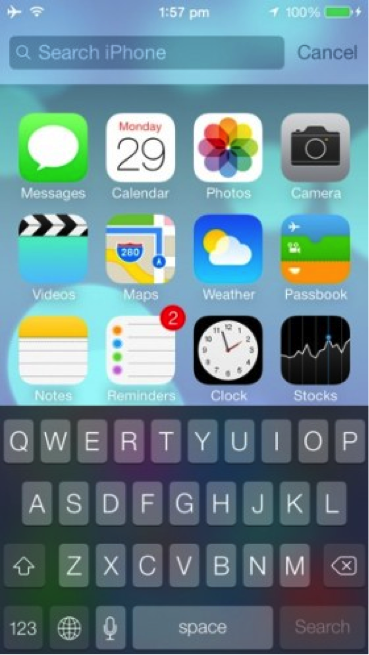 A popular complaint about iPhone's and iPads is how quickly programs drain the battery. The recently released iOS 7 is no exception. iPhone 4, 4S and 5 as well as iPod Touch 5th generations and most iPad versions were able to update their devices to the latest Apple upgrade through iTunes.
The iOS 7 mobile software features new a design and interface. It also boasts the new iTunes Radio, the music streaming feature of Apple, and expanded the old iTunes. It features a new Control Center that places your most-used settings front and center.
Below are a few key tips on ways to save battery life with iOS 7:
Turn off "Air Drop" – This is one of the new features of iOS 7 that looks for iPhones nearby. Turn it off if you don't need it. [ NOTE: This is for iPhone 5 or newer]
Turn off Wi-Fi searching – Searching for Wi-Fi eats up your battery life. If you do not need your phone to constantly look for Wi-Fi then turn this feature off under Settings in the top section.
Dim the screen – Background light is a popular culprit when it comes to short battery life. It speeds up your battery drainage significantly. You can dim the background light under Settings>Wallpapers and brightness.  All you need is enough light to view your screen.
Turn off the 3-D home screen wallpaper effect is features in the new iOS – Although it is a cool new motion feature, it's a battery suck. Turn off the live wallpaper if you want the best use of your battery.
Disable "Background App Refresh" – This feature automatically updates and refreshes apps [even when you are not using them]. Although the best option is to turn it off for all apps, it is still helpful to turn it off for those that matter least to you.
Turn off Notification Center widgets – Turn off the notifications that you do not really need like weather, stocks, etc under Settings>Notifications.
Turn off Location Services – The Location Services app tracks your location through your device. If you don't need it, turn it off.
Turn off Push Notifications – Turn off any app that you do not want or need to be alerted about. Plus, these can be an annoyance throughout the day!
Turn off Siri's Raise to Speak – According to a recent report, people are claiming that turning off Siri's Raise to Speak saved a lot of battery life. [Not applicable to iPhone 4]
Take proper care of your phone and battery – Sometimes battery drain is not related to the software; sometimes, users need to properly take care of the battery. This includes charging the battery when it is almost or fully consumed and making sure that it is properly connected when charging, as well as not overcharging it. [This is helpful advice for any smart phone battery life]
Published On: 7th October 2013 by Ernie Sherman.