As the owner of an IT company, I come across a variety of people who have different skills in the tech industry. Because technology touches so many parts of our lives, it's impossible for even the experts to know about every new innovation on the market. However, business owners in particular have learned to close their ears to the ways technology can help them. They do this for an entirely valid reason: it's not practical to upgrade every time there's a new system or product because there are simply far too many. In Canada in particular, there is a widening gap between the IT knowledge necessary in the marketplace today though, and business owners need to prepare for what it will mean for their future.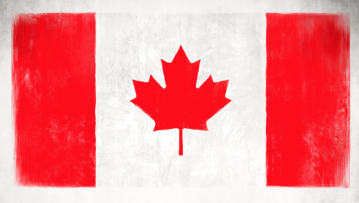 Priorities In Education
The USA has Silicon Valley, Silicon Beach and schools all over the nation pushing children into the tech fields. Countries like Great Britain have started making coding a mandatory class in schools. This is not to mention the inherent interests of kid's fascination with video games, computers, tablets and smartphones. While Canadians certainly have curiosity too, they're not actually specializing in technology. Out of more than a half million graduating students, only 6 percent had a degree in the field. This is despite the estimations that there will be more than 200,000 jobs available by 2020 in Canada, which is 4 times more growth than any other industry in the country.
Solutions Ahead
So what can a business owner do for their IT needs if even the major tech companies may have a difficult time finding qualified workers to service their efforts? Well, one solution is to outsource your team. Outsourcing means you're contracting with professionals who have the expertise to get everything you need done the first time. It allows you to not only save money when it comes to paying full-time salaries, but can also open you up to additional money saving options through streamlining your processes and creating maximum efficiency. When you choose my company, you get a partnership with my outsourcing team, and we have the opportunity to get to know your business in an entirely unbiased way. This means my company may ask questions that make you rethink how you go about getting things done, or make suggestions you never would have considered before. Outsourcing is not about being pressured to spend money on a new computer system that comes with a 5-inch thick manual, it's about implementing smarter techniques and gently changing your workplace so you can get more done, faster.
Specific Benefits
Can you afford to have your website down, even for a few minutes? Are you ready to handle increased traffic should there be a sudden interest in your company? Is your e-commerce secure from the millions of hackers out there who are desperate to take your money or data? Do you have a simple way to manage and access the information about your customers? Are you seeing the connections within your company that could pave the way toward higher profits and sales? Your IT is incredibly important, and you can't leave anything up to chance. The virtual world has become too integral in your customer's and client's days, and the risks out there are too great. An outsourced IT company can help you navigate through changes in the habits of criminals as they advance even faster than the technology itself. We can help ensure your website is easy to use and that all transactions run smoothly. My company can set up your internal processes so communication within departments is second nature, and as the numbers show, it might be difficult to staff the people who can do all of this for you in-house. Drop me a line to learn more about what we can do for you.
Published On: 31st March 2016 by Ernie Sherman.