Posted on
January 20, 2016
Trust In Fuelled Networks' Experience and Expertise.
While still a relatively new feature of networked computing, the Cloud is quickly becoming a facet of many successful small businesses. Given its novelty, it may seem impulsive or even dangerous to entrust your sensitive data to the Cloud, but if configured correctly and with the proper security, Cloud services with Fuelled Networks can help your company in many ways. All you need is the right partner in IT!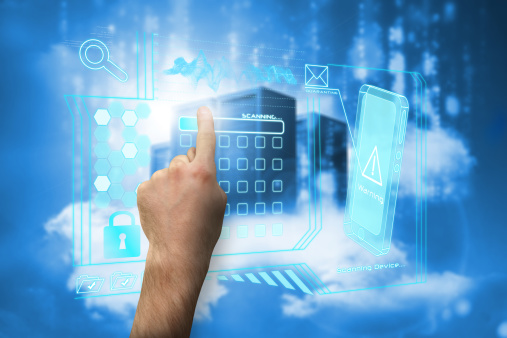 Get in touch with Fuelled Networks today for an expert consultation on how Cloud computing can help your business! Contact us at (613) 828-1280 or send us an email at info@fuellednetworks.com for more information.
Why Trust Fuelled Networks' Cloud Expertise?
Fuelled Networks has long been an advocate of how the Cloud can help businesses accomplish more! We were even migrating clients to Cloud solutions before the advent of Microsoft Office 365, the new standard for business Cloud technology. As far back as 2009, Fuelled Networks was helping clients transition smoothly to Microsoft Business Productivity Online Services, the predecessor to Microsoft Office 365.
How Can The Cloud Help Your Business?
There's a reason Cloud computing is so popular; it saves money and space while increasing accessibility and convenience! With our Cloud services, you can enjoy many benefits, including:
Reduced Hardware: Servers take up room and are costly to keep running, but by virtualizing this equipment and other IT facets through the Cloud, you eliminate the need to have them on your premises.
Convenience: By storing your data in a remote system accessible by any authorized user — whether at a home office or on a mobile device — you and your employees are no longer limited to the local workstations at the office. Projects and files can be accessed and worked on from nearly anywhere, making it easier for your business to accomplish tasks.
Expert Guidance:

Fuelled Networks has the experience necessary to ensure your Cloud configuration process is completely stress-free. You need to have the aid of an experienced integrator to help setup and design the key features within the suite of products. We examine your current setup and make your transition to the Cloud as seamless as possible so that you can start enjoying the features that Microsoft Office 365 has to offer.
Equip your business with the latest technology to optimize your operation! Contact Fuelled Networks today at (613) 828-1280 or info@fuellednetworks.comto learn more about what the Cloud can do for your company.
Published On: 20th January 2016 by Ernie Sherman.